Mount Bromo Tour From Probolinggo
Mount Bromo Tour From Probolinggo – MountBromoTour.Com. Tour to Mount Bromo is one of the favorite tourist destinations in the district of Probolinggo in East Java. This is due to, the tour of Mount Bromo is one of the best mountains that become the highlight of tourists from various parts of the world because natural beauty is perfect. There are many interesting tourist spots in this mountain that can be explored by visitors where in addition to seeing the beauty of Bromo sunrise you will we invite also Mount Bromo hike tour, Hindu's Temple Luhur Poten, the savanna grassland, and Teletubbies hill and which is currently Tourist spot in Bromo the most trend is the location of the whispering sand too.
Mount Bromo Tour From Probolinggo Option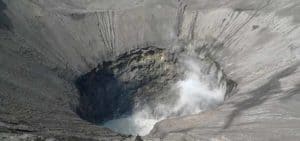 Bromo Tour Package from probolinggo especially for the sunrise tour is the main package most favorite will invite you to take an interesting tour around Mount Bromo. We will take you adventure and drive around Mt Bromo with a Jeep Bromo that is the only type of vehicle that can sail the sea of Bromo sand. To pick up the package for a tour to Mount Bromo from Proboliggo is many optional for you. It can be started from Probolinggo Train Station, Bus Terminal, Hotel or Homestay at the Probolinggo area. Please see the following details optional for these trips.
Mount Bromo Midnight Tour From Probolinggo
Start to pick up from your hotel/ hostel/ homestay from Probolinggo At 01.30

Continuing the journey to Sukapura Village

Use Jeep transportation to Penanjakan 1 around 1 hour

After Arrive at the top of the Mt penanjakan, wait for the sun and can enjoy coffee as well as snacks that are sold in the Penanjakan area.

Enjoy The sun rises around 05.00, and you can enjoy the very beautiful scenery.

After sunrise, use Jeep back to the sea of Bromo sand.

On arrival at the Jeep parking area on the sand sea, continue the journey to Mount Bromo crater.

The Trips can be reached on foot or by horse riding, which is widely offered in the area.

Before arriving at the rim of the crater of Mount Bromo you are treated to a view of Mount Batok or Pura Poten which is a place of worship of the Tengger tribe which is the native of Mount Bromo.

After descending from the crater lips of Mount Bromo and satisfied to capture your moment in Bromo, you are escorted back to Sukapura  parking area by Jeep

Upon arrival at the Sukapura village parking area transfer to the car originally, and continued the journey back to Probolinggo

In the middle of the trip, you can stop by the breakfast at local resto on your way back to Probolinggo

Arriving at the agreed place, Bromo Midnight tour ends.
Optional location for drop off: Malang, Surabaya, Banyuwangi, Ketapang Port, Bali, Yogyakarta or another place
Bromo Midnight Tour From Probolinggo Price
Please contact us
Included :
Experienced tour driver with speaking English


Private Vehicle with full AC (air-conditioned), fuel, travel tax, highway, and parking fee

Private Jeep 4 WD for Mount Bromo Tour

Mineral drinking during the tour

Entrance fee ticket to Mt Bromo
Excluded :
English speaking tour guide (custom order)

Horse riding cost

Travel insurance and personal expense

Meals (breakfast, lunch, and dinner)
Mount Bromo Tour 2 days 1 night From Probolinggo
First day: Probolinggo – Mount Bromo Hotel

Travel to Bromo 2 days 1 night starting with pick up your group from Probolinggo

The meeting point location can be at Train Station or Bus Terminal or Hotel

Proceed to Cemoro Lawang village precisely in Probolinggo district (trip duration 1-hour travel)

After arrival in Cemoro Lawang Bromo village Check in hotel, and next free event.
Day two: Tour Penanjakan Sunrise – Bromo Sunrise Tour – Probolinggo
The Bromo Holiday Tour package starts at 03.15 a.m. early in the morning.

Pick up at 03:30 using Jeep 4Wd (Hardtop)

Which will take you to the top of Mount Penanjakan (View point I) to enjoy Sunrise Bromo until complet

Once satisfied see the sun rise back to Jeep in the continuing tour to the crater of Mount Bromo.

After arrival at jeep parking, walk from the parking lot with a duration of 35 minutes to reach the Bromo crater,

Enjoy the beauty of the breathtaking Mount Bromo crater.

Satisfied with the natural tourism of Mount Bromo back to the hotel for breakfast,

Rest, packing and check out

Transfer back  to Probolinggo

End trips of Probolinggo To Mount Bromo Tour
Optional drop off location: Malang, Surabaya, Banyuwangi, Ketapang Port, Bali, Yogyakarta or another place
Related trip: Mount Bromo Ijen Tour From Probolinggo (travel itinerary same as Bromo Ijen Tour from Surabaya or Malang, please see at https://mountbromotour.com/surabaya-bromo-ijen-tour/)
Mt Bromo Tour 2 Day 1 Night From Probolinggo Price
Please contact us
Included :
1 Nite hotel near Mount Bromo

Experienced tour driver

Private Vehicle with full AC (air-conditioned), fuel, travel tax, highway, and parking fee

Private Jeep 4 WD for Bromo Tour

Mineral drinking during the tour

Entrance fee ticket to Mt Bromo
Excluded :
English speaking tour guide (custom order)

Horse riding cost

Travel insurance and personal expense

Meals (breakfast, lunch, and dinner)
Related trips