Mount Bromo Semeru Trekking Tour Package 5 Day 4 Night – MOUNTBROMOTOUR.COM . Best combination for java volcano tour to climb mount Semeru and mount bromo with duration 5 day 4 nighttrip. Best offer for mount semeru travel package with cheap price and complete facility such us land transportation, camping equipment, profesional tour  guide, porter, accommodation and meal.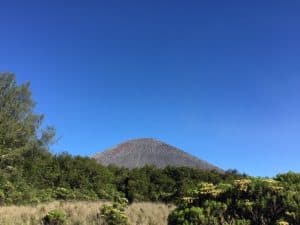 Mount Bromo Semeru Trekking Tour Package 5 Day 4 Night
Details itinerary Mount Bromo Semeru Trekking Tour Package 5 Day 4 Night is as follows:
Day 01 : Surabaya – Cemoro Lawang Bromo or Tumpang Malang
Pick in up at Airport and transfer to Cemoro Lawang Village or Tumpang Village Malang. After depart Check in Hotel or homestay, free program.
Day 02 : Cemoro Lawang – Ranu Pani – Ranu Kumbolo – Kalimati
After Breakfast in Hotel, with 4 wd drive to Ranu Pane vilage, take about 1.5 hours. Upon arrival at Ranu Pani taking permision of ascent then continue walk about 3 – 4 hours to Ranu Kumbolo. Rest and having lunch. After lunch continuing to walk about 2 hours to Kali Mati Basecamp, overnight here.
Day 03 : Summit Semeru – Kalimati – Ranu Kumbolo
Morning Call at 01.00 AM for preaparing climb to the summit, 00.01 AM start trakking for summit atack, take about 4 hours . Taking fotograp and same rest then descend down to the base camp ( Kalimati) for breakfast. After breakfast tracking back to Ranu Kumbolo Camp site about 2 hours, then having lunch and stay overnight here.
Day 04 : Ranu Kumbolo – Ranu Pane – Cemoro Lawang
After breakfast at 08.00 AM descend down to Ranu Pane village about 3 hours. Arrive at Ranu Pane we will be Tranffered by JEEP to Cemoro Lawang village (Mount Bromo Area) Stay Overnight in Hotel. free program.
Day 05 : Mount Bromo Tour – Surabaya
Start for mount Bromo Tour at 03.30 AM, go to View point ( Mt Pananjakan ) by JEEP. After enjoying sunrise and taking fotograph we continue the sand sea to the active Mt Bromo volcano and climb the 250 step to visit the creater. Back to Hotel for breakfast and transfer to Surabaya Airport. ENd trip of Mount Bromo Semeru Trekking Tour Package 5 Day 4 Night
Mount Bromo Semeru Trekking Tour Package 5 Day 4 Night Price
Start from IDR 2.500.000/person
Mount Bromo Semeru Trekking Tour Package include
Privat Car Standart Tourist (AC)

Entrance Fee, Portal, Permit Climbing,

JEEP to Ranu Pane and Mount Bromo Tour Package

Meals in Program

Water already

Porter and profesional guide

Equitment Camp Gear
Booking Mount Bromo Semeru Trekking Tour Package 5 Day 4 Night

Please contact us via email to mountbromotour[@]yahoo.com
Related Semeru Trekking Tour Package
MountSemeru Trekking 4 Day 3 Night

Mount Semeru Trekking 3 Day 2 Night

Mount Semeru Bromo and Ijen Tour Package 6 Day 5 Night
https://mountbromotour.com/ – Mount Bromo Semeru Trekking Tour Package 5 Day 4 Night