Mount Bromo Malang Batu Tour Package 4 Day 3 Night
Mount Bromo Malang Batu Tour 4 Day 3 Night – Welcome to MountBromoTour.Com, a trusted mount bromo package tour  and recommended travel agencies. This time we offer you a combination of holidays to Mount Bromo and City Tour Malang Batu which is one of the best East Java tour packages. We serve an efficient schedule and save time and prioritize for the comfort and tranquility of your holiday. In this trip you will be invited to take a walk around the tourist attractions in Batu Malang which is combined with a holiday to Mount Bromo as a favorite destination in East Java which is famous for the beauty of its enchanting sunrise.
Bromo Malang Batu Tour Package 4 Days 3 Nights as the best trip option in East Java. Because this program is very suitable for family trips , personal tour or private tour with routes and schedules that are quite relaxed but hit. Besides this package is also very suitable if used for study tours in Malang and group holidays, for companies outing or corpotation as well as other institutions and organizations.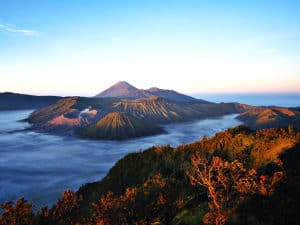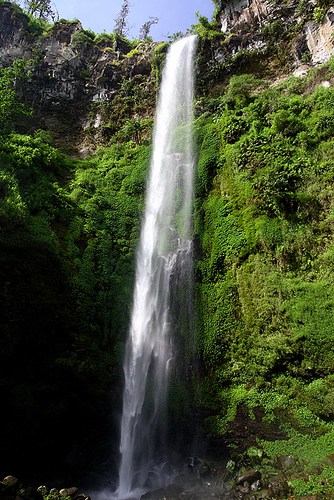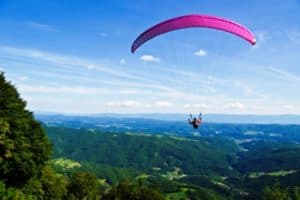 Mount Bromo Malang Tour 4 Day 3 Night Travel Itinerary
The first day of Meeting Point Surabaya / Malang – Tourism of Mount Bromo
Pick-up can be from the city of Malang or the city of Surabaya at the airport or train station in accordance with what you want, of course also in accordance with the scheduled arrival of the plane or train, from the airport or station. After meeting withour team,  then headed straight for lodging around Mount Bromo area. This trip takes three hours with normal traffic, and after arriving at Mount Bromo tourist attractions check in lodging such as hotels / homestays / villas in Bromo and take a break to meet the bromo tour package in the early hours . Please enjoy the natural scenery around the inn near Mount Bromo.
Second day: Mount Bromo Sunrise Tour – Malang City Tour Tour
Start the tour of Mount Bromo Package Tour sunrise by visiting four tourist spots, all of which are taken with the jeep vehicles that we have provided. First visit Penanjakan hill to see the beauty of Bromo sunrise tour by starts at 3:00 a.m. Traveling from the inn to Penanjakan hill is approximately 30-50 minutes. After enjoying the bromo sunrise from the hill, continue down to the jeep parking lot in the sea of ​​sand. The distance of the journey to the Bromo crater from the location of the jeep parking reaches 1.5km plus 240 stairs taken by foot or horse rental. Satisfied to enjoy the natural charm around the crater of Mount Bromo, then back again in the Bromo Jeep parking lot and the journey continues to the interesting spot south of Mount Bromo, which is to see the beauty of the savanna or Teletubis hills.
After being satisfied in the savanna, the last bromo tour in the direction is to the expanse of the sea to the east of the bromo tour, namely Whispering Sand. Satisfied to visit the four tourist spots of Mount Bromo, back to the inn, take a bath and rest to continue the Malang tour package with driving along 3 hours driving. The first tourist attraction to visit is the Aple Garden and Museum Transportation.
Third Day : Batu Malang Sight Seeing
After breakfast we bring you to Flower Garden And Coban Rais Waterfall, Continued to Coban Talun Waterfall and Cangar Hot Springs.
Fourth day: Batu Malang City Tour – Drop Off Surabaya

In The last day , after brakfast continued to visit Coban Rondo Waterfall then continued visit Cafe Sawah and Paralayang Hill. And finally visit a souvenir or Malang Souvenir Shop. Last our team will drive home according to the schedule of your plane ticket or train to return to your original destination. End trips Mount Bromo Malang Batu Tour Package 4 Day 3 Night.
Note : another tourism attraction in Malang Batu recomended for holiday : Jawa Timur Park 1, jawa Timur Park 2, Jawa Timur Park 3, Malang Beach Tour (Goa Cina, Sendiki Beach, Tamban Beach, Sendang Biru Beach, Ungapa Beach, Bajul Mati Beach, Bale Kambang Beach etc.) , Agri Cultural Tourism (Vegetable),
Mount Bromo Malang Batu Tour Price For 4 Day 3 Night

Please contact us at Email : mountbromotour@yahoo.com, dont for get to inform name of your hotel in bali, amount of participant, location for transfer out.
Tours Facilities :
Professional tour driver

Private Car AC during the trips

1 Nite HotelAccomodation in Mt Bromo (Cafe Lava Hostel, Bromo Permai Hotel, Cemara Indah Hotel or Tengger Villa standart room)

1 Nite HotelAccomodation Malang Batu

Daily Breakfast

Transportation fuel, travel tax and parking fee

Private Bromo Jeep Tour 4 (WD)

Entrance Fee for all tourism objects (Mt Bromo and Malang Tour)

Mineral drink
Excluded :
Tandem paralayang

English speaking tour guide (custom order)

Riding Horse

Travel insurance and personal expenses
Related trips :
Mount Bromo Tour Is Reliable For Mt Bromo Malang Tour Package